A FULLY INTEGRATED PROCESS
ASHOP is a Montreal based production company specializing in large scale murals and urban contemporary art. We offer a turnkey service covering every facet of your artistic project. Our team will assist you throughout the process, from creative consultation to project completion. With an extensive catalogue of artists and our team of expert contractors, we are ready for projects of any shape and size.
A global art collection
Since its founding in 2009, ASHOP has produced hundreds of creative projects throughout Canada, the U.S., Europe and Latin America. Our services include outdoor and indoor murals, public art, workshops, consultations, events, marketing initiatives and custom tailored artwork.
AN INTERNATIONAL NETWORK
The ASHOP collective is a tight-knit family of contemporary artists with backgrounds in street art and graffiti. The collective, led by artists Fluke, Ankh, Zek and Dodo, is the creative engine that powers ASHOP. Working together for over a decade, they have earned international attention with works admired across six countries. While each member of the group has a unique journey, they come together through a passion for creating massive murals. It is this cooperative spirit and exceptional artistic atmosphere which is at the base of their creative process. Each project is a collaboration, everyone bringing their ideas, styles, techniques, and experience to the art. The resulting projects are innovative, dynamic, authentic and reflective of the communities and contexts within which they are presented.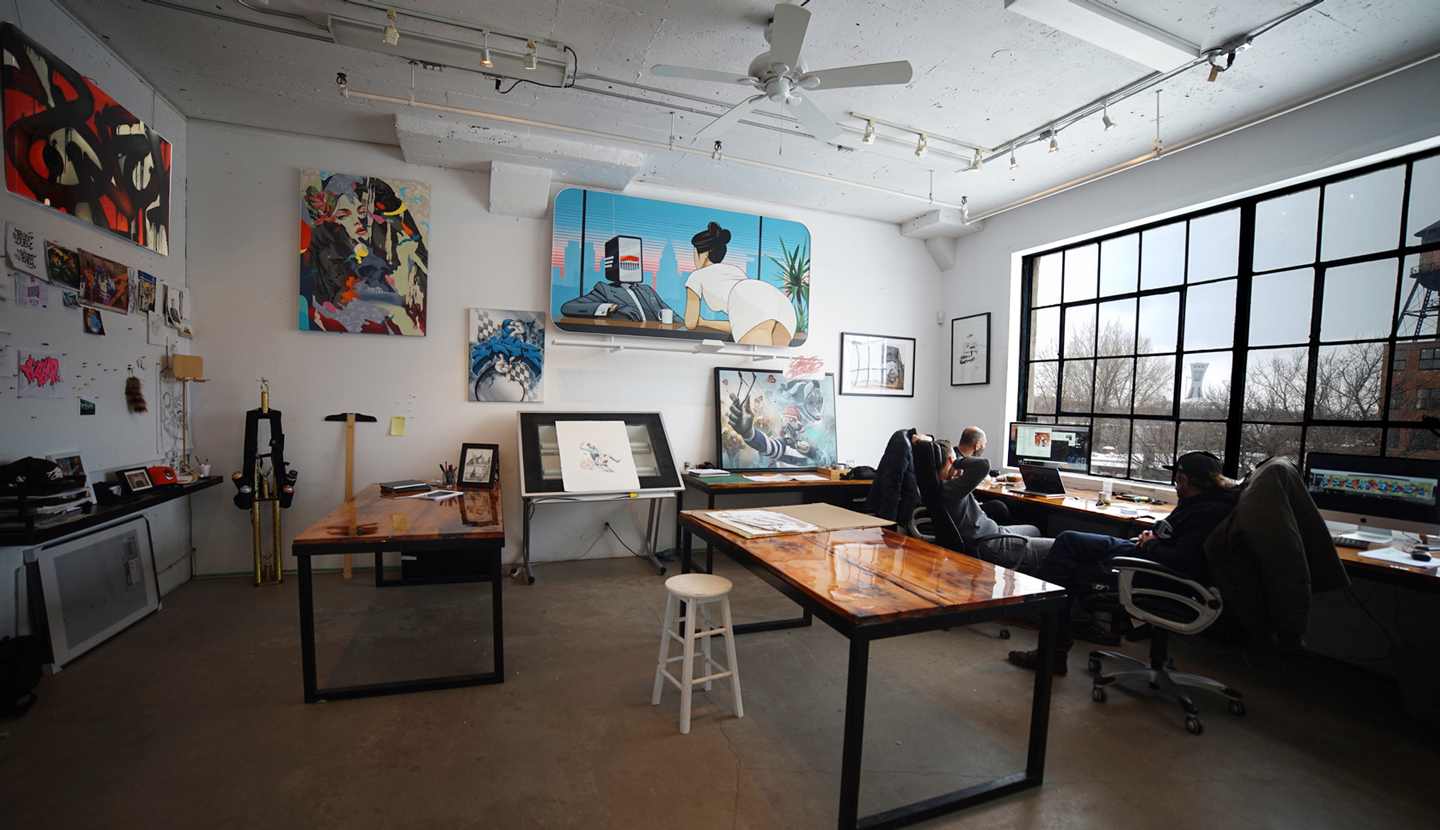 A SPACE FOR CREATIVITY
The ASHOP studio is a 4000sq' foot workshop and creative space located in Montreal where our artists develop their projects and personal collections. The space acts as a catalyst for the artist's creativity and serves as a place to call home.